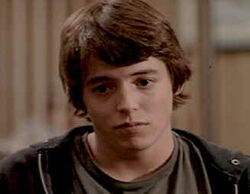 David Lightman (played by Matthew Broderick) is one of the main characters of WarGames who goes on the adventure to prevent Global Thermonuclear War. Described as "a rebellious kid who's too smart for his own good", David is a school aged kid who is best friends with Jennifer Mack.
Ad blocker interference detected!
Wikia is a free-to-use site that makes money from advertising. We have a modified experience for viewers using ad blockers

Wikia is not accessible if you've made further modifications. Remove the custom ad blocker rule(s) and the page will load as expected.